Guides
Get to know who we are and what is it that we love and are especially excited about!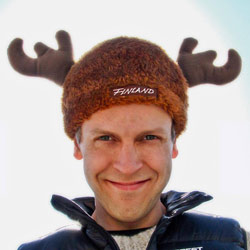 Karri Korppi
Karri Korppi is the founder and CEO of Happy Guide Helsinki sustainable tourism company. While especially on the summer peak season he has to focus a lot on coordinating the guides and the company, he´s still himself one of the busiest authorized guides in Helsinki offering his services every day the whole year around.  
Karri loves nature and specializes in eco-friendly tour services. He has a wide knowledge on history and design as well as urban city culture. He is also enthusiastic cyclist and always ready whenever there's a good possibility for sporty activities. So he´s happy to show you around by using public transport options, bicycling, walking or any other way that would be the most comfortable and interesting for you!
Languages: Finnish, English & Español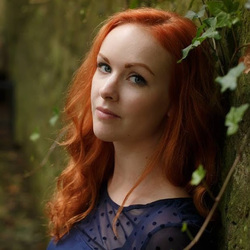 Kathrin
Kathrin is one of the happy guides in Helsinki and always willing to give you a real local experience with tips what to do in town. In addition to being a busy tour guide, she as a real tourism professional works as guest blogger for Visit Helsinki office and is also a project coordinator for Nordic Bloggers' Experience. Kathrin reveals you the best secrets in Helsinki and is always willing to help find interesting things to do, tasty places to eat or just share her knowledge about Helsinki and the nation around it!
Languages: English & German (Deutsche sprechen!)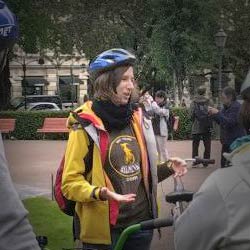 Daniela
Daniela is one of the long term guides for Happy Guide Helsinki with an ability of offer heartfelt guiding on the wonders of Helsinki. She has a remarkable knowledge of Finnish history as well as current trends here but she also loves kids and could be an enjoyable guide for a family tour! Daniela works as a reservation manager for the company when not guiding.
Languages: English & German (Deutsche sprechen!)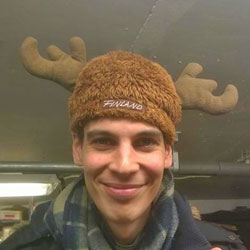 Emil
Emil is a true wonder in language skills. He guides in English, Finnish, Italian, Polish, Spanish and mixed Scandinavian ‒ and speaks even more. He has a respectable knowledge of Finnish society and churches being a theologian and an author. But that is not all: he´s also a magician and a philanthropic guide for families representing many different generations!
Languages: English, Finnish, Italian, Polish, Spanish and mixed Scandinavian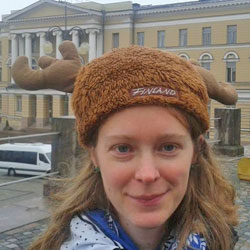 Birgit
Birgit is a professional squash player in her life outside Happy Guide Helsinki. But our company also keeps her busy as one of our main guides from bicycle rides to Sustainable City Tours and Nordic walking working always on a professional level.
Languages: English & German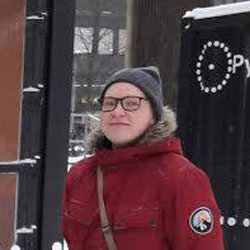 Matti
Matti started in Happy Guide Helsinki through his internship for tourism studies in the university of applied sciences. But he found our company to be so happy place to stay that he's still in our team. You can meet him guiding everything we offer as well as replying emails as part of our reservations team.
Languages: English, Finnish & Swedish
Rest of the Happy guides
Besides our regular people working for us all around the year, we have a network of professional guides ‒ each with a specific expertise on different fields. They help us out during the peak season, occasionally on demand or when they are available. But no matter who the guide on your tour will be, we will always do everything to make sure that you will be happy and get what you requested ‒ with the best guide available!